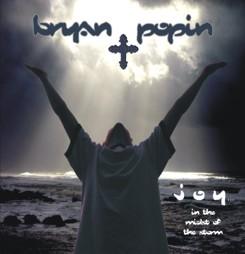 $

12.95
A diverse project featuring styles from urban Gospel, Contemporary, Classical and Praise & Worship... all mixed into 1 project. An encouraging project with the intent to help bring joy & hope to those that have lost their joy & hope.
Includes the songs "My Life Is In Your Hands" written by Kirk Franklin, "High Praise", "Magnify Jesus", "Breathe", "Forever You're My King" and "I Just Want To Tell You". Original songs by Bryan include "Free", "You Live Inside Of Me" and the energetic latin favorite... "Joy." Plus, Bryan's contemporary medley of Classical favorites like "Bach's Solfeggietto" and "Mozart's III Sonata."
This project is a favorite as it is a wide variety/style of music and quite diverse. It includes some selections with a live band/orchestra and vocals as well... ending with a peaceful piano selection of worship.
As Bryan says... "This project takes you somewhere... it is a journey from the profound beginning intro to the very end peaceful worship on piano. It was birthed through a difficult time in my life and I believe it will encourage others through their difficult time as well. For me, it's a project that is not only heard... but heart felt. Hopefully you will experience what I experienced... giving the only thing we can through the storm... our worship to Him."